Benefits of Membership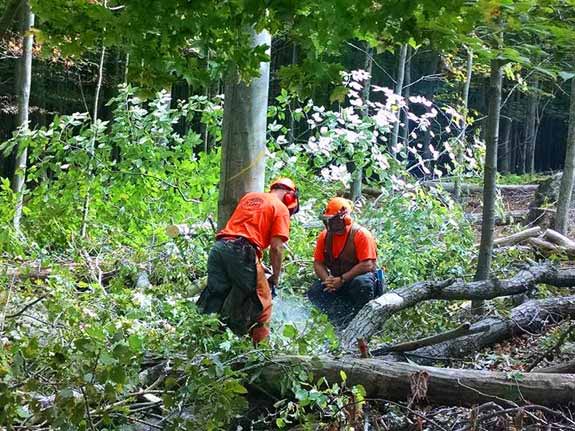 The NTHA will reimburse members fifty percent toward the cost of Sustainable Forestry Initiative (SFI) courses they attend with proof of completion.
Your company will be promoted on NTHA's website, Facebook page, and Newsletter.
Your membership enables us to provide financial and educational support to local events and programs that help educate our youth and the public about sustainable forestry and the forest product industry.
In addition to scholarships for post-secondary students in forestry, NTHA offers grants to support members' expansion efforts and the region's community organizations interested in educating the public about the importance of the wood industry to the Northern Tier.
NTHA can help members advertise job openings, events, and announcements.
Members receive our bi-monthly Newsletter, keeping you up to date on upcoming programs and news in the wood industry in the Northern Tier of PA.
The NTHA sponsors and/or promotes educational meetings and training, including, but not limited to:
– Timber Harvesting Ordinances
– Sustainable Forestry Initiative Courses (members receive 50% reimbursement)
– PA Forest History
– Game of Logging (members receive 50% reimbursement)
– Chainsaw Safety
– Financial/Business Training
– Marketing Products and Services
– Sustainable Forest Management and Hardwood Utilization
– Road Posting/Bonding
– Dealing with Harvesting Ordinances
– Public Relations/Human Resource Issues
– Landowner Workshops
– Grant Programs for Small Businesses and Environmental Education
– First Aid/CPR Courses (Free for members)
– GPS Workshops
– Advanced Logger Rescue (members receive 50% reimbursement)
– Website Design
– Wildlife Management and Invasive Plants/Pests
– Log Bucking