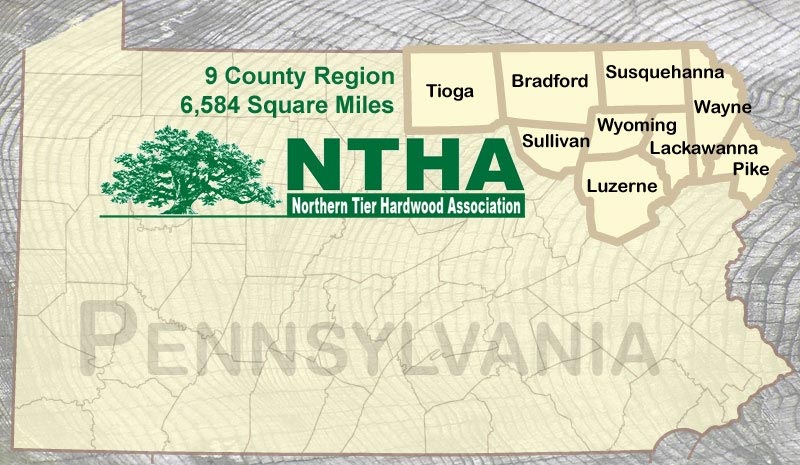 With its abundant forests and lumber heritage, the Northern Tier region is known worldwide for the premier quality of its northern Appalachian hardwood lumber and related forest products.The NTHA and our members are committed to the long-term sustainability of the region's forest resources and are actively involved in the Sustainable Forestry Initiative (SFI) as well as many other environmental initiatives.
Our membership includes over one-hundred active forest products-related companies and organizations of all sizes. The online member directory will help you locate suppliers of quality Pennsylvania hardwood lumber, flooring, veneer, logs, millwork, and forest management services. Northern Tier Hardwood Association members can also find services from local businesses who share the organization's mission of supporting the long-term advancement of the region's wood industry.
The NTHA serves as the regional form for the promotion of the wood industry and offers a wealth of services such as legislative involvement, job training programs, educational and safety workshops and trade show sponsorship. NTHA also offers assistance in the areas of marketing and promotion, funding, procurement, exporting, technical assistance, informational resources and referral services.
NTHA is committed to promoting a greater use of our area's wood resources. NTHA intends to foster better communication and unity among all contributors to the wood industry. With the most current industry information and expertise from our area's forestry professions, it is possible for members of NTHA to play a pioneering role toward the productive expansion of the hardwood industry in our Region. The Association strives for an overall improvement in the industry of one of our most precious resources. Together we can make a difference.